So what exactly is this going to cost?
I know weddings are expensive, believe me! I just got married in July 2019 and wedding planning itself was honestly a bit of a nightmare. First you get engaged and you have that super expensive stone on your finger and that's just the beginning of it! The excitement simmers down as you start to come off that "newly engaged high" and then it hits you.... holy crap... there is so much to be done. So you get right to planning, you shop around for a dress, a florist, a venue, a photographer, a caterer, a baker, bridesmaid dresses (don't even get me started on the bridesmaid dresses, good heavens), wedding planners, invitations and the list just keeps growing! Now I know I've probably stressed you out but don't worry, I promise I'm going somewhere with this!!! First take a deep breath and let your pulse settle, then look back at that list for me. Which one of these things will matter a year from the wedding? How about five years? Dare I say, fifty years? I only see one.. Your beautiful dress you love so much will be put in a box safe from dust for years with hopes of being worn by your daughters, but chances are slim! The cake gets eaten, mayyybe frozen for a year and eaten on your one year anniversary? (didn't find out about that one until it was too late ): ) the flowers wither away or sit in a vase or frame all pretty and pressed, all the decorations get packed into boxes and stored. The one thing that you get to take away from the best day of your life is the memories, and the memories are frozen in time forever by.. you guessed it.. the photos. These are the photos you will proudly hang on your wall, the photos that will be placed in photo albums for years and shown to your great great grandchildren!! I tell you this because I hope to put a couple things into perspective! 1. I know the details seem so important and stressful but at the end of the day, regardless of what may go wrong, you will be married to your best friend and that's all that matters! and 2. if photos are the one thing you take from your wedding day, they really are arguably the most important investment you will make for that big day! Regardless of your choice of photographer, be sure that you keep in mind that you deserve quality for something as timeless as the photos that you will cherish forever!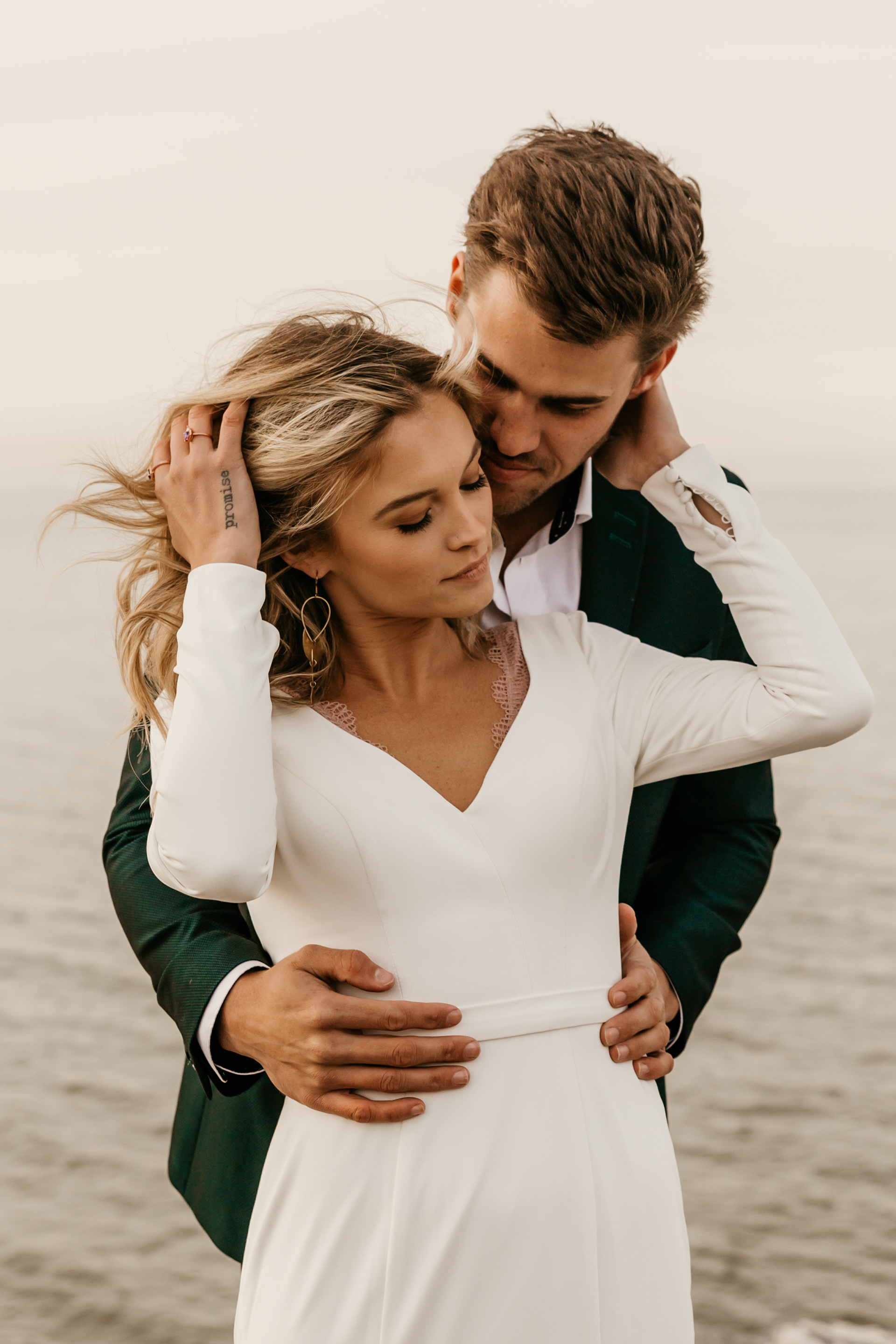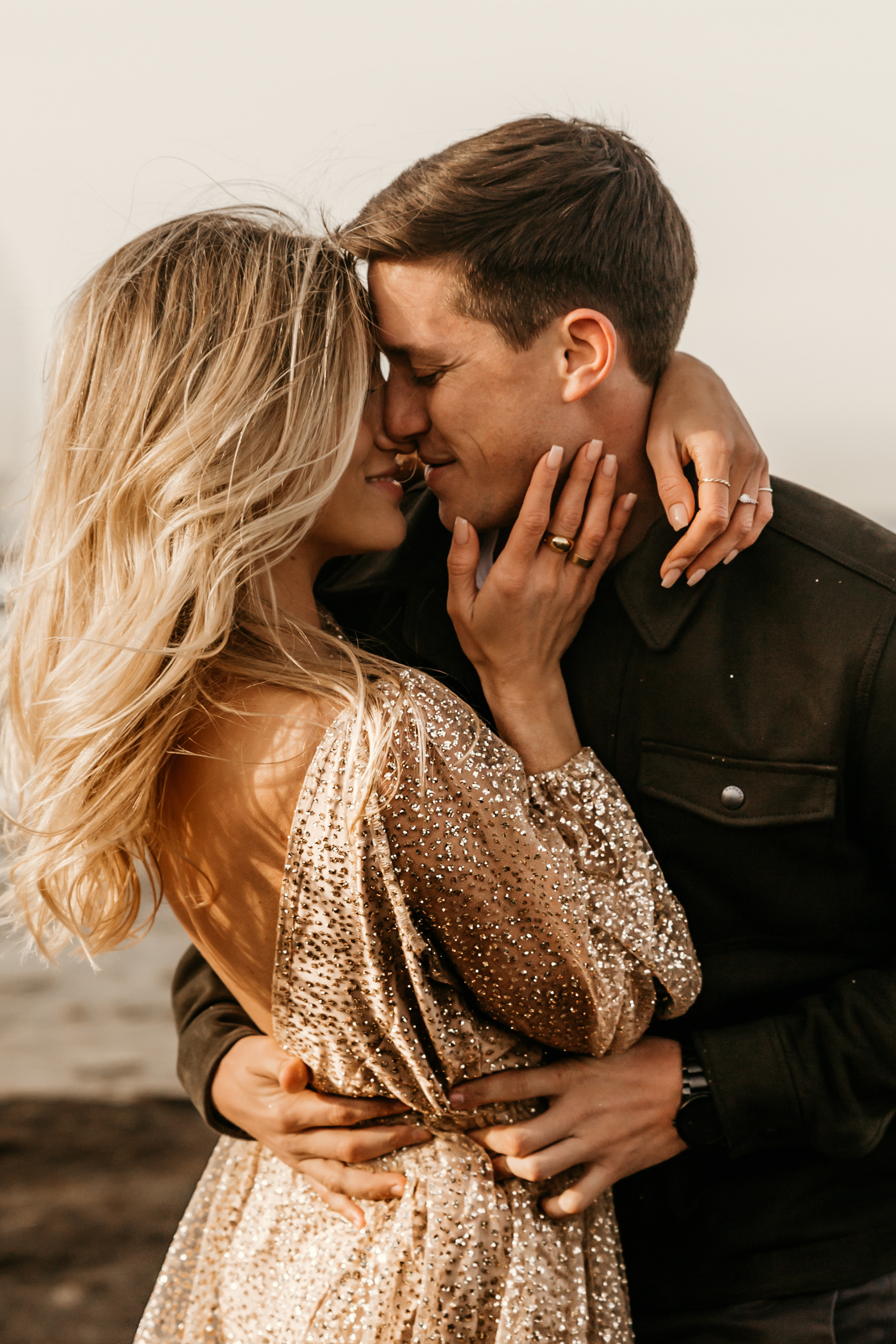 "Okay so what makes you different?"
That's a super valid question and let me tell you! I connect best with the wildly in love, the how did I get so lucky, wouldn't have it any other way-er's! As I mentioned before, I recently got married! I know the excitement and stress and listless other emotions that come with it! I relate to you to the max and make it my goal to take care that the entire process of photography from booking your session online with ease to giving you all the tips and tricks to make everything run smoothly! Style inspiration boards, location guides, online gallery delivery, constant communication, a prep guide for each of your session and a little somethin' somethin' for the two of you! I even love to meet with my couples at a coffee shop or over brunch to just get to know you and see where I can help with your wedding questions and planning, photography based or not! Sure you come to me as a client, but we leave as friends because I really value getting to know you and your story! Most importantly, I make it my mission to evoke the authentic emotions! Feel awkward in front of the camera? Nonsense! The way I shoot is designed to help you feel relaxed and show your candid love and raw emotions! No need to be stressed, just be in love because your love is beautiful! I'll handle the rest! So, are you ready to get to the fun stuff?! If you want to talk and see if we'd be a good fit, head on over to the "Let's Talk" page and fill out my contact form! I look forward to getting to know you! (: